HOUNDHOUSE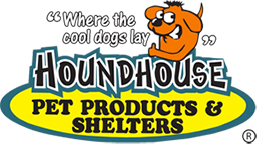 Due to the love to the pets, founder of HoundHouse

create

this brand with

main

purpose of designing a hygiene, comfortable and weather resistant kennel for his lovely dogs. As a veterinarian approved

product

, HoundHouse

appears to be one of the ideal

place

for animals with

skin

problem. In order to ensure product quality, HoundHouse

insists apply the highest quality nylon and

anodised

steel on its kennel. Therefore, HoundHouse's kennel feature with few characteristics such as rust resistant, waterproof, weather resistant, breathable and easy to clean. The design of the kennel is simple since the brand considered the need of pet lovers who might love to go for camping and

travelling

with their pet!
---